Our regular round up of India-China comparisons, including free downloads, reports and commentary from entrepreneurs and business people familiar with both countries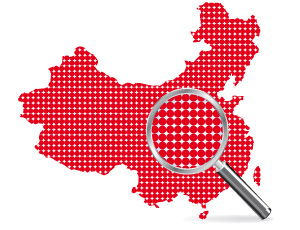 Jun. 4 – Welcome to our India-China roundup in which we examine the latest bilateral news and commentary affecting foreign investment in the two countries.
Here we provide a list of recent regional news of interest to India-based business individuals who may be considering doing business in, or with, China.
India Wages and Currency Beckon Manufacturers from China
India is beginning to look increasingly attractive as a destination for foreign investors as concerns over a lack of reform direction in China, coupled with increasing labor costs and a strengthening RMB position are placing some China based businesses under financial pressures.
New Issue of India Briefing: Payroll Processing in India
In this issue of India Briefing Magazine, we aim to help expatriate managers and business owners grasp the overall picture of how payroll works in India. We also discuss how outsourcing payroll can benefit all types of companies, particularly those of small and medium-size. Temporarily available as a complimentary PDF download on the Asia Briefing Bookstore.
New Issue of China Briefing: Relocating or Expanding Your China Business
While the concept behind relocating and expanding your China business is quite simple, the legal processes behind these transitions can vary largely in complexity. In this issue of China Briefing Magazine, we discuss the variety of forms these processes can take. Temporarily available as a complimentary PDF download on the Asia Briefing Bookstore.
Hong Kong and Singapore Holding Companies
In this issue of China Briefing Magazine, we take a closer look at the benefits of both Hong Kong and Singapore holding companies, how to establish and maintain a company in each of these jurisdictions, and the relevant double tax agreements.
Why ASEAN Matters for Your China Business
The term "ASEAN" is cropping up more often these days, yet still many businesses in China are unaware of what it is and why it is gaining in importance. The basic answer is fairly simple – free trade across Asia. That means reduced or zero customs duties across a space that includes the 10 ASEAN nations in Southeast Asia, and includes China, India, Australia, New Zealand, Japan and South Korea.
Hedging China – Manufacturing and Selling in India, Vietnam and Myanmar
With several prominent China economists suggesting that China's growth has flat-lined and given increasing costs in China, there is a need to consider other options. Here is an overview of India, Vietnam and Myanmar and what is happening in these different, yet rapidly-emerging markets.
ChinaGlare – Has Your China Business Become Too China-Centric?
ChinaGlare (chī-nə glair): When an Asian regional business, financial opportunity or development of similar magnitude to the economic situation of China at point of WTO entry occurs, but is overlooked due to the over-focusing of an individual or business exclusively upon developments within China as an investment market.
Changing Chinese Tastes See Indian Tea Imports Rise
Selling coal to Newcastle? Sand to the Arabs? Refrigerators to the Eskimos? Changing tastes and consumer behavior in China are seeing the country that invented tea – and has it by the millions of tons – importing increasing amounts of the same commodity from India.
Exit China, Enter India – Expat Transitions
Olaf Griese has spent six years with Dezan Shira & Associates in Shanghai and has just recently relocated to Delhi. In this series of articles, he will detail the differences, as well as the pros and cons, of living in both China and India. The first four parts of the series can be found below:
Report: Mumbai Tops Shanghai as Least Affordable City
The average Indian working in Mumbai would need to save every rupee of their income for over 300 years in order to purchase a decent-sized apartment in a prime location in the city, while the average worker in Shanghai would need to spend a touch over 233 times the average annual wage to buy a similar apartment in their city.
India Presses China to Open Consulate in Lhasa
India has requested the reopening of its consulate in Lhasa in response to a diplomatic request from the Chinese government to establish a presence in Chennai. India maintained a consul in Lhasa until 1962, at which time it was closed following the border war between the two nations.
Terse Indian Reaction to Global Times Editorial Concerning Yiwu and the Rule of Law
The Indian Embassy in Beijing has issued a rare criticism of China and its approach to the rule of law following a recent editorial in the Global Times written by Wu Danhong, an associate professor at China University of Political Science and Law.
China and India Vie for Energy Security
The competitive relationship between China and India has become a defining feature of the strategic environment across emerging Asia. While both nations are currently not in direct conflict, there are several areas of strategic interest which could potentially be clashing points in the future. Energy security is one such point.
Report: China and India Most Cost-Competitive Countries
The most cost-competitive countries in the world for doing business are China and India, according to KPMG's recently released 2012 Competitive Alternatives report. Specifically, the report found that business costs in China and India are a respective 25.8 percent and 25.3 percent lower than the United States.
Infrastructure: India Frontrunner in Public-Private-Partnerships
It is generally believed that India's infrastructure is bad, especially when compared to the impressive infrastructure of China. India's bureaucratic hurdles, the numerous decision-makers, and powerful lobbies tend to make the country's decision process somewhat tedious.
China Poses No Threat to India, According to Minister
India's Minister of State for Defense MM Pallam Raju stated that China poses no threat due to India's strong deterrence posture. Raju was responding to questions about whether or not China was a constant threat to India's national security, and what steps have been taken to counter it.
India Set to Overtake China, Vietnam and Thailand as World's Top Rice Exporter
India is expected to overtake China as the world's largest rice exporter this year as the Indian harvest has had a major boost from both the weather and the government, pushing prices to record highs.
Report: Economic and Social Survey of Asia-Pacific Region 2012
The United Nations Economic and Social Survey of Asia and the Pacific launched the 2012 edition of the Economic and Social Survey of Asia and the Pacific on May 10, with China and India expanding their economy by 8.6 percent and 7.5 percent, respectively.
India Passes China as Second-Largest LinkedIn Market
With roughly 14 million users now registered in the country, India has surpassed China as the second largest market for the business-focused social media networking site LinkedIn.
Dezan Shira & Associates provides foreign direct investment advice and services to clients in both China and India. The firm specializes in due diligence, incorporation, tax, accounting and other business services and operates out of its offices in China, Hong Kong, India, Singapore and Vietnam. Please contact the practice at china@dezshira.com or india@dezshira.com as appropriate, visit the firm's web site here, or download the firm's brochure here.
Related Reading
Doing Business in China
Our 156-page definitive guide to the fastest growing economy in the world, providing a thorough and in-depth analysis of China, its history, key demographics and overviews of the major cities, provinces and autonomous regions highlighting business opportunities and infrastructure in place in each region. A comprehensive guide to investing in China is also included with information on FDI trends, business establishment procedures, economic zone information, and labor and tax considerations.

Doing Business in India
This book aims to provide a basic overview of all topics related to doing business in India – history, business etiquette and culture, and how to invest into the country, in addition to a detailed, state-by-state demographic and geographic overview and a comparison with China.
Doing Business in East China
China Briefing's "Doing Business in East China" book has recently been made available for complimentary PDF download on the Asia Briefing Bookstore. Covering the regions of Shanghai, Jiangsu Province and Zhejiang Province, the 122-page guide contains city overviews of Changzhou, Hangzhou, Jiaxing, Nanjing, Ningbo, Shanghai, Shaoxing, Suzhou, Taizhou, Wenzhou, Wuxi, and Yangzhou as well as an introduction to each of the development zones within.
The China Alternative
Our complete series on other manufacturing destinations in Asia that are now starting to compete with China in terms of labor costs, infrastructure and operational capacity. Our last report focused on India.


China Briefing News
Our magazine and regular news service about doing business in China. We cover topics relating to the Chinese economy, the market in China, foreign direct investment and Chinese law and tax.
2point6billion.com
2point6billion.com is a commentary and investment news outlet specifically dedicated to covering the legal, tax, and regulatory issues affecting foreign investment in China, India and the 10 member states of ASEAN.