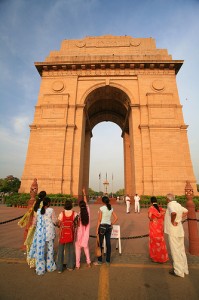 Sept. 4 – The Nielsen Company in India has just released the results of the first ever  Nielsen Upper Middle and Rich (UMAR) survey that sought to decode the behavior of India's well-heeled.
The UMAR polled more than 18,250 wealthy individuals across 35 Indian cities on their lifestyle and mass and emerging media consumption. The definition of affluence was based on the standards of defining socio economic class and other Nielsen variables.
"The primary reason for conducting Nielsen UMAR was to obtain first of all a realistic estimate of this segment, and secondly, to profile their media and consumption habits. There is no study today in India which provides an accurate estimate of this target group; large scale surveys like the NRS and IRS grossly underestimate this segment as their sampling procedures are directed towards a mass audience and not specifically to this segment," said Partha Rakshit, Managing Director, South Asia, The Nielsen Company, said in a statement.
Some of the variables cited on the survey included employment of domestic help; overseas travel and dining out habits. According to the company, the groupings  Upper Middle, Upper-Upper Middle, and Rich were also based on the ownership of a car, a computer, an LCD, and a holiday abroad.
The survey says that there are around 2.5 million affluent households in the country with 2.2 million consisting of the Upper Middle segment while the Upper Upper Middle segment consist of around 0.2 million households that own a car, a computer, an LCD, albeit with no overseas holiday.
India's Rich segment amount to an estimated 0.1 million of the households all owning a car, a computer, an LCD and taking an overseas holiday.The results of the survey provides practical information for both local and international businesses wanting to tap into India's expanding affluence.
Moreover, the survey shows that the global economic crisis has not massively changed the habits of India's affluent class although they seem to have cut down on spending on luxury accessories and travel.
The top 10 affluent Indian cities ranked according to Nielsen UMAR Survey are:
1. Delhi
2. Bengaluru
3. Greater Mumbai
4. Chennai
5. Hyderabad
6. Kolkata
7. Kochi
8. Pune
9. Jaipur
10. Ahmedabad
More details of the report can be downloaded here.