Look Where NRIs Are Investing in India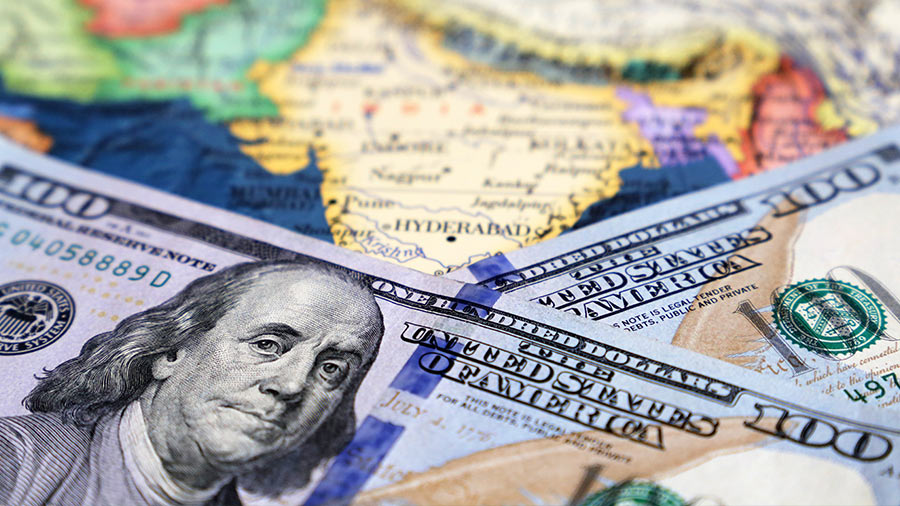 Non-resident Indians (NRI) deposits and remittances are an important source of foreign exchange for India.
Deposits are investments that NRIs make in Indian financial institutions, and repatriate on maturity with the interest earned, or roll it over. Remittances, on the other hand, are foreign currency funds that NRIs send back to their relatives and immediate family – for maintenance and upkeep.
Remittance inflow
In the last four decades, India has attracted a significant inflow of remittances, contributing an estimate of two to three percent of gross domestic product.
With about 31 million  NRIs and persons of Indian Origin (POIs) residing outside the country (as per the Ministry of External Affairs report, 2018 ), India is ranked one of the world's largest recipient of international remittances.
The World Bank in its latest Migration and Development Brief estimates Indians to send a whopping US$ 80 billion in remittance to their home country in 2019.
FDI deposits and investments
As per the Reserve Bank of India statistics, a sizeable portion of NRI deposits is invested in banks, real estate, and stock market.
Most of these deposits are concentrated in major cities such as Mumbai, which accounts for most bank deposits, followed by New Delhi, Bengaluru, Chennai, Hyderabad, Ahmedabad, and Kolkata.
State-wise, the major hotspots for NRI investments are given in the table below.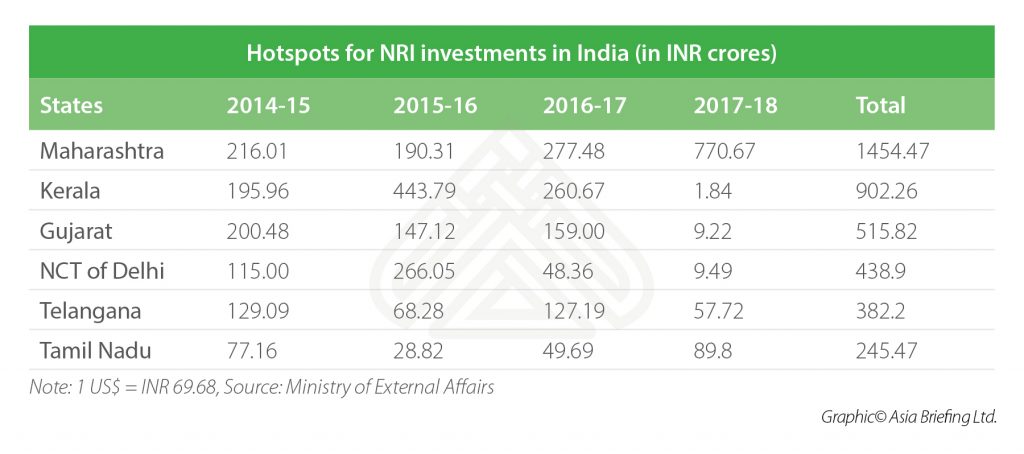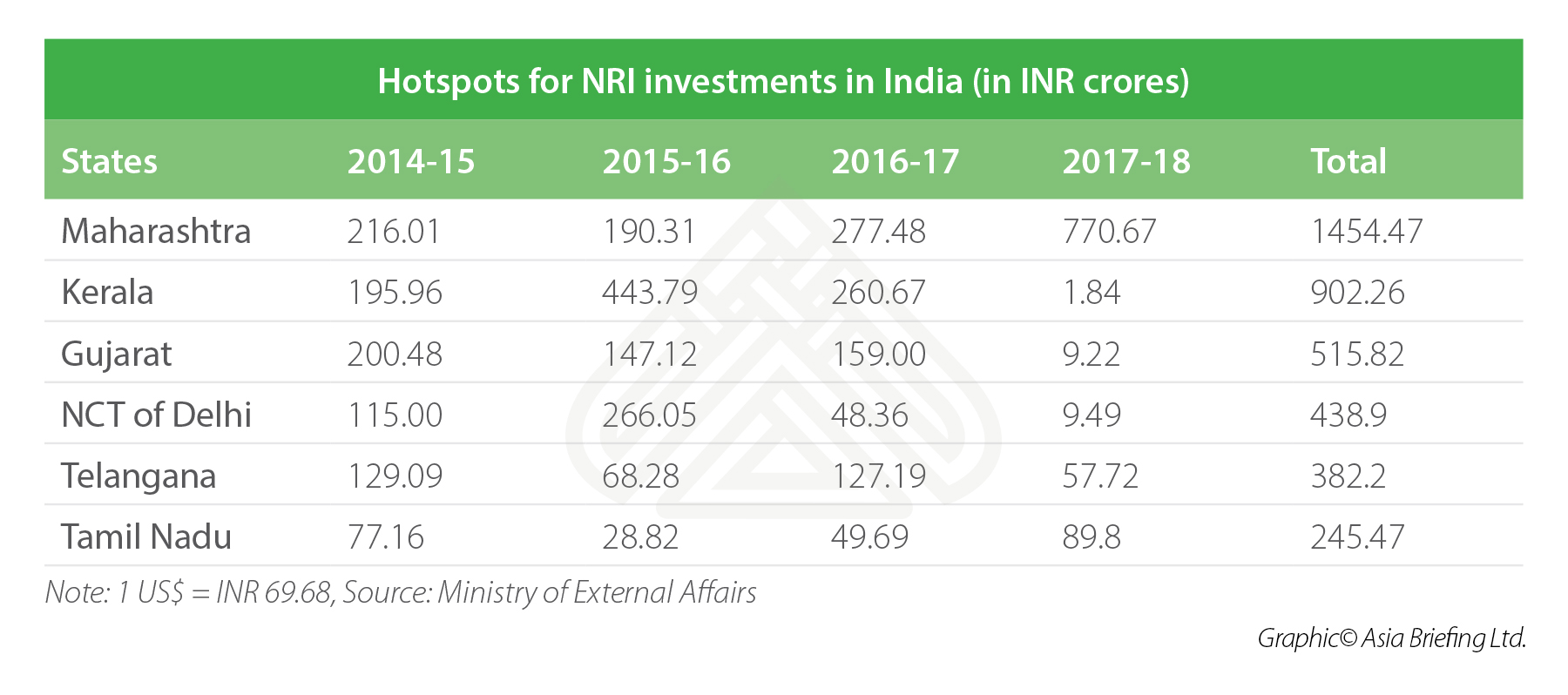 Liberalized FDI norms for NRI Investors
In 2015, the government of India liberalized foreign direct investment norms for NRIs, POIs, and Overseas citizens of India (OCI) – giving them parity with domestic investors.
Currently, NRIs and such investors are allowed to acquire stakes in regulated sectors and in corporations like any other domestic Indian citizen – well beyond the limits set for foreign investors. NRIs and PIOs can invest in India markets directly or indirectly through multiple routes.
They can purchase mutual fund units, invest in private equity funds, and use the offshore FPI route. They can also invest in debentures of Indian companies and government securities.
Besides, the special dispensations of NRIs are available to companies, trusts and partnership firms, which are incorporated outside India and are owned and controlled by NRIs.
The Indian government's decision to treat all NRI investments as domestic investments has made India a favorite destination for businesses.