Foreign Company Statistics by State
Aug. 29 – The Minister of State in the Ministry of Corporate Affairs informed the lower house in India that 820 foreign companies have been registered in the last three years. During that time, the government has received Rs. 6.91 crore, Rs. 9.56 crore and Rs. 8.24 crore respectively, by way of filing/registration charges.
The statistics for various states are given below: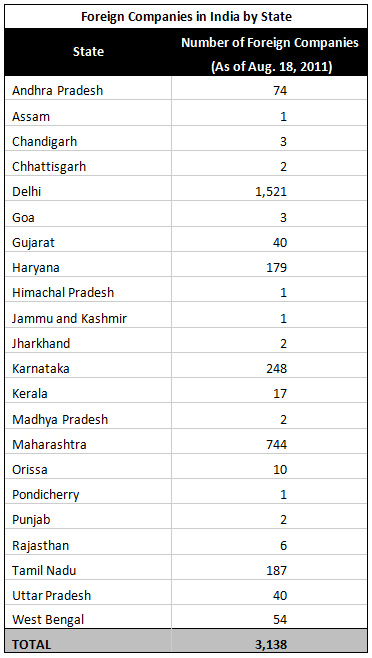 Dezan Shira & Associates is boutique professional services firm providing foreign direct investment business advisory, tax, accounting, payroll and due diligence services for multinational clients in India. To contact the firm, please email india@dezshira.com, visit www.dezshira.com, or download the firm's brochure here.