India Trade Pact with ASEAN Members Applicable by August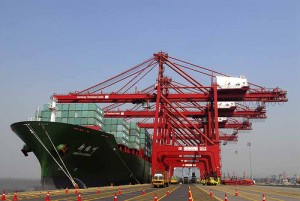 May 24 – India's trade pact with seven member countries of the Association of Southeast Asian Nations (ASEAN) will begin to take effect in August.
The India-ASEAN trade pact was signed last year but was initially only adopted by ASEAN members Singapore, Thailand and Malaysia in January. The other seven members of the group will apply the FTA in August to cut duties on relevant goods like machinery and steel.
Singapore, Thailand and Malaysia are India's top ASEAN trade partners. ASEAN members Brunei Darussalam, Cambodia, Indonesia, Laos, Myanmar, Philippines and Vietnam have yet to apply for FTAs with India. The delay was due to some members petitioning later implementation of the FTA due to various concerns. Some ASEAN members needed government approval while others were transitioning to a new government.
During 2008-2009, India and ASEAN member countries traded US$45 billion worth of goods, although trade was visibly hit last year due to the effects of the global financial crisis. Currently, India is in talks with the group to deregulate trade in services and investment specifically for Indian professionals in teaching, nursing, architecture, chartered accountancy and medicine.