Reserve Bank of India to Offer Differentiated Banking Licenses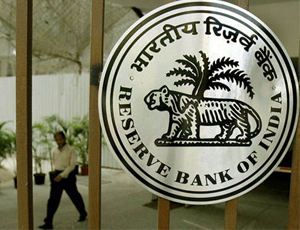 DELHI – Last Saturday, Deputy Governor of the Reserve Bank of India (RBI) R. Ghandi announced during the ICC Banking Summit that the central bank would release guidelines for differentiated banking licenses. He further stated that these banking licences would be given "on tap," meaning that the window for application would be open throughout the entire year.
Firms with a differentiated banking licences face operational restrictions in terms of geographical reach and product variety. However, the introduction of differentiated licences can allow more businesses to acquire banking permission and create smaller banks, thereby increasing competition within the banking sector.
"Small banks tend to be better at catering to local needs, including needs of small and medium businesses," said Raghuram Rajan, Governor of the RBI, during his speech at the Annual Day Lecture of the Competition Commission of India last month.
According to Rajan, the Indian banking sector faces the challenge of penetrating into the financially underserviced rural regions where the majority of the population does not have bank accounts. In addition, micro, small and medium-sized enterprises (MSMEs) are at a disadvantage in obtaining loans from existing commercial or public banks compared to large corporations since the later are more able to provide collaterals to make lending less risky.
Deputy Governor R. Ghandi agreed that "the MSMEs get a raw deal from the banks. The credit flow to the MSMEs are not commensurate with their contribution to the economy."
Differentiated banking licences allow for the creation of a variety of small banks that target a specific region or population. In addition to helping MSMEs grow, firms with a locally-focused differentiated banking license, such as a microfinance institution, can potentially penetrate into rural regions to help farmers and rural residents in general obtain credit to develop the local economy.
The RBI has recently granted banking licences to microfinance institution Bandhan and leading finance company IDFC.
Along with setting up guidelines for differentiated banking licences, the RBI may also roll out a new policy on payment banks – banks that take deposits, provide payment and remittances services, but are required to invest all funds into government securities. The RBI hopes that payment banks can also provide service to rural populations and facilitate rural development.
Asia Briefing Ltd. is a subsidiary of Dezan Shira & Associates. Dezan Shira is a specialist foreign direct investment practice, providing corporate establishment, business advisory, tax advisory and compliance, accounting, payroll, due diligence and financial review services to multinationals investing in China, Hong Kong, India, Vietnam, Singapore and the rest of ASEAN. For further information, please email india@dezshira.com or visit www.dezshira.com.
Stay up to date with the latest business and investment trends in Asia by subscribing to our complimentary update service featuring news, commentary and regulatory insight.
Related Reading

Establishing a Business in India
In this magazine, we discuss establishment structures in India, including liaison offices, project offices, branch offices, and wholly owned subsidiaries. We overview each structure in terms of the situations in which it is appropriate, its permissible activities and limitations, as well as its setup and winding up processes, complete with flow charts.
Reserve Bank of India Clarifies FDI Classifications
Reserve Bank of India Signs MoU with Australia and New Zealand