India's Education Industry Opens to Foreign Universities
Mar. 16 – India may soon be the next major market for the global education industry as a proposal to allow foreign universities to open branches in the country was approved by cabinet.
When the Foreign Education Providers (Regulatory) Bill is finally made into law by parliament, foreign universities will be able to enter the once restricted education market and Indians will have the choice to remain in the country to pursue further studies instead of moving overseas.
Currently majority of foreign educational providers in the country only offer vocational or technical studies or partner with local universities to be able to grant degrees."This is a milestone which will enhance choices, increase competition and benchmark quality in education," Minister of Human Resources and Development Minister Kapil Sibal said in a statement.
The premium on getting the best education possible and the lack of institutions offering quality education in the face of overwhelming demand has forced many Indians to go to Australia, United Kingdom and the United States to pursue higher education.
According to the National Knowledge Commission an estimated 160,000 students leave the country annually to study abroad despite 18,000 colleges and more than 500 universities in India.
Indian and Chinese students make up majority of foreign students heading to the United Kingdom and Australia for further studies contributing billions of dollars to their education industries. The new bill may eventually put a dent on the number of  Indian students going to Australian and British universities but also inversely increase business opportunities for foreign education providers wanting to tap into the huge and increasingly affluent Indian market.
Foreign universities needing advice on the new regulations may email  Chris Devonshire-Ellis, managing partner for Dezan Shira & Associates in India at india@dezshira.com.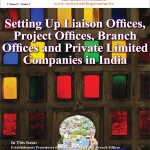 Information on establishing a presence in India are found in the current issue of India Briefing available here.