India's Economy on Track for Expansion in 2014
Dec. 3 – After Ernst & Young ranked India as the most attractive investment destination in the world last week, strong quarterly growth figures indicate India's economy is on track to expand by at least 5 percent in 2014.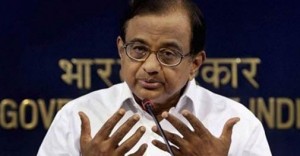 In a press conference yesterday, Indian Finance Minister P. Chidambaram pointed to India's decreasing account deficit, rupee stabilization, and rising exports as signs Asia's third-largest economy is on the recovery path.
"The second quarter GDP growth rate indicates that the economy may be recovering and is on a growth trajectory…performance of Q2 is broadly on the expected line. With the recent improvements in some important sectors like manufacturing, better performance of exports and with measures taken by the government, the economy can be expected to show further improvement," Chidambaram said.
India's current account deficit (CAD), which swelled to a record 5.7 percent of GDP last year, contracted sharply from 4.9 percent of GDP earlier this year to only 1.25 percent in Q2. The current US$5.2 billion account deficit is the lowest India has seen since June 2009.
Peaking last year at its highest level since the 1991 balance of payments crisis, India's fiscal deficit seriously harmed investor confidence and caused the rupee to weaken sharply against the dollar in the first quarter.
The recent contraction was attributed by Chidambaram to a series of steps taken by the government and Reserve Bank of India that included raising the import duty on gold in intervals from 2 percent in January 2012 to 12 percent in Q2. With the current high tax on gold and the requirement that importers re-export 20 percent of all gold brought into the country, gold imports fell more than 65 percent in Q2 to US$3.9 billion from a high of US$16.4 billion in the previous quarter.
According to the Reserve Bank of India (RBI), the rapid decrease in India's account deficit is also attributable to a turnaround in Q2 exports.
"The lower CAD was primarily on account of a decline in the trade deficit as merchandise exports picked up and imports moderated, particularly gold imports. On a balance of payment basis, merchandise exports increased by 11.9 percent to US$ 81.2 billion in Q2 of 2013-14 on the back of significant growth, especially in the exports of textile and textile products, leather and leather products and chemicals," the RBI said yesterday in a statement.
With India's hopeful Q2 figures, the government is optimistic growth will reach 5 percent in 2014.
"We are going through a period of stress, but there is a ground for optimism…we hope things will become better in the second half of the current fiscal (2013-2014). We are satisfied with 4.8 percent growth in Q2 versus 4.4 percent in Q1 (April-June). We are looking forward to better performance in Q3 and Q4. We hope to achieve a growth rate of 5 percent," Chidambaram told reporters.
While the World Bank, IMF, and Asian Development Bank have projected a growth rate of below 5 percent for 2013-2014, these predictions were made without the most recent Q2 data.
After the Indian government relaxed investment restrictions in a number of key sectors earlier this year and backed off of proposed restrictions on pharmaceutical FDI, India is shaping up to be a very attractive investment destination in 2014.
You can stay up to date with the latest business and investment trends across India by subscribing to Asia Briefing's complimentary update service featuring news, commentary, guides, and multimedia resources.
Related Reading
India to Rely on FDI to Bridge Current Account Deficit
2013 Changes in Indian FDI Policy