Opportunities for French Investment in India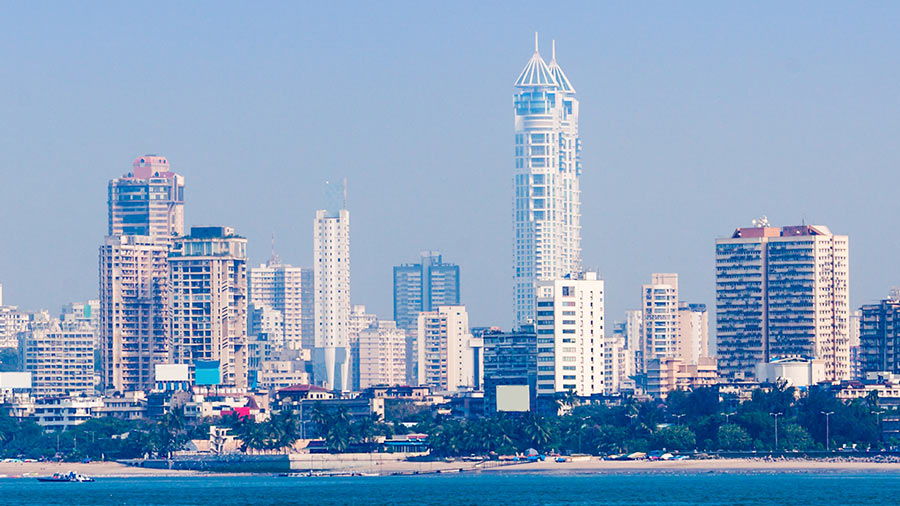 In March this year, French President Emmanuel Macron and India's Prime Minister Narendra Modi committed to increasing trade relations between India and France to €15 billion (US$17.29 billion) by 2022.
In 2016-17 the bilateral trade between the countries stood at US$10.96 billion, compared to US$ 8.3 billion in 2015-16.
The dynamism of Indo-French ties stems from their longstanding and significant economic partnership.
France is the ninth largest foreign investor in India and contributes about 1.65 percent of the total inflows into the country. The highest foreign direct investment (FDI) equity inflow is in the services sector (19.3 percent) followed by cement and gypsum product (15.59 percent), drugs and pharmaceutical (5.23 percent), industrial machinery (5.04 percent) and food processing industries (5.03 percent). 
These figures are estimated to grow significantly over the next few years with the consolidation and extension of existing investments, and establishment of new French companies in the country.
Currently, there are over 1000 French companies present throughout India. Most of these are concentrated in large metropolitan cities such as Delhi NCR, Mumbai, Pune, Bengaluru, Chennai, Hyderabad, Ahmedabad, and Kolkata.
State-wise, Maharashtra holds the highest concentration of French businesses (30 percent), followed by Delhi NCR (19 percent), Karnataka (15 percent), and Tamil Nadu (10 percent).
Below, we discuss key industries that offer opportunities for French investment in India.
Automobile
India is the second largest automobile market with the potential to generate up to US$300 billion in annual revenue by 2026.
The Indian government encourages foreign investment in the sector by allowing 100 percent FDI under the automatic route. In the last 17 years, the country has attracted FDI worth US$18.41 billion in its automobile industry.
The country offers a strong suppliers' base encouraging international auto companies to leverage it for their global sourcing.
The top car manufacturing states in the country are – Tamil Nadu, Maharashtra, Haryana, and Delhi NCR.
The French carmaker group PSA, also known as Peugeot Citroen, recently signed an agreement with the Tamil Nadu government to set up a research and development center as well as manufacturing facilities in the state. The automaker will assemble vehicles in the state under the joint venture with India's CK Birla group. It will invest approximately US$107 million in vehicle and powertrain manufacturing in the state– and plans to produce over 100,000 cars annually.
Alstom, too, has won a major project worth €3.2 billion (US$3.6 billion) of manufacturing 800 locomotives in Madhepura, Bihar. Besides, several other important players in the French automobile industry have set up their production centers in Tamil Nadu. These include automobile manufacturer Renault, parts producer Valeo, and tire manufacturer Michelin.
Chemicals
India's chemical industry is highly diversified and provides valuable chemicals for various end products such as textiles, paints and varnishes, paper, and leather. The industry is currently valued around US$150 billion and is expected to reach US$300 billion by 2025.
Key drivers for success in the chemical sector include India's proximity to strong growth markets, improvement in the business environment and the continued support from the government. To encourage investment in the sector, India's Ministry of Chemicals and Petrochemicals has set up four petroleum, chemicals and petrochemicals investment regions (PCPIRs) in Andhra Pradesh, Gujarat, Odisha, and Tamil Nadu.
The state incentives in these areas include the availability of adequate land, deregulated industry and promotion of 100 percent FDI, opportunities for investment through PPP mode and consortium with Indian partners, among others. More incentives are available for investment in Special Economic Zones.
French specialty chemical company Arkema currently operates five production sites in India– one each in Chennai, Gujarat, and Mumbai, and two in Bengaluru. Other French chemical companies in the Chennai region are ATC, Fiabila, and Charabot.
Pharmaceuticals
India is the world's third largest producer of drugs in terms of volume. The country's pharmaceutical industry has shown a double-digit growth in the last few years and is expected to reach US$55 billion by 2020 from US$36.7 billion in 2017.
The key drivers of this growth are low costs, relatively high production quality, and regulatory conformity. There is also an increased local demand thanks to improved access to insurance, with around 650 million people set to benefit from coverage by 2020.
French pharmaceutical giant Sanofi has established a large presence in the country. Its production sites are located in Goa and Chennai. Other renowned French pharmaceutical companies with a presence in India include Boiron – a homeopathic medicine manufacturer, and Bioderma.
Electronics
India's booming electronics market is expected to more than double to reach US$228 billion in 2020 from US$100 billion in 2016-17. The growth is forecast based on growing customer base, trade pacts, government policies and increased penetration of consumer durables.
The Indian government's thrust on using technology to improve delivery of its public services and the digital revolution has opened up opportunities for companies to develop and manufacture innovative products and solutions across the country. Initiatives like Make in India and Digital India have further pushed the sector ahead.
Besides, the development of Electronic Hardware technology parks and SEZ have created a favorable climate for FDI in the industry.
Through their respective policies and initiatives, both the federal as well as the state government encourage local production of electronic items, offering tax and non-tax incentives to companies setting up manufacturing units in the country.
Taking advantage of these opportunities several French electronics manufacturers have already set up operations in India. These include Crouzet, Gemalto, Safran, ST Microelectronics, and Schneider Electric that operates seven plants across the country.
Services
India's service industry accounts for about 60 percent of the country's GDP, and approximately 17 percent of total foreign investment inflows.
The industry offers opportunities for investment in a wide gamut of activities such as information technology, hospitality, trade and transport, financial services, real estate, and professional services. Since 2016, when the government demonetized high currency bills in India, digital payment services, too, have experienced an unprecedented jump – paving way for large-scale investment prospects in the sector.   
In terms of foreign investment flow from France, services account for the maximum equity inflow.
Major French banks such as Société Général, BNP Paribas, and CA CIB operate across India. Ingenico, digital security providers Gemalto and Oberthur Technologies are some of the other French service providers present in the country.
Investment outlook
The business climate in India is improving. In the World Bank's Ease of Doing Business Report, India's ranking increased to 100 in 2018, up from 130 in 2017.
This follows India's efforts to address systemic issues and promote investment by simplifying business procedures and compliance requirement. Some of the government's recent reforms and initiatives include the implementation of goods and services tax, the new fast-track exit and fast-track merger scheme, and insolvency and bankruptcy code. 
However, the procedural reforms are yet to reach the hinterland.
The complex administrative process, lack of coordination among different government ministries and departments, and infrastructural bottlenecks continue to hinder investment in many parts of the country.
As a result, unprepared investors can often face difficulties in managing operations or completing different tasks.
To navigate the different administrative and cultural environment, successful foreign businesses stress the importance of finding a reliable local partner.
Foreign businesses operating in India also highlight the importance of pre-investment research and proper due diligence as every location presents its own benefits and challenges.