Workplace Injury Compensation in India – What Businesses Need to Know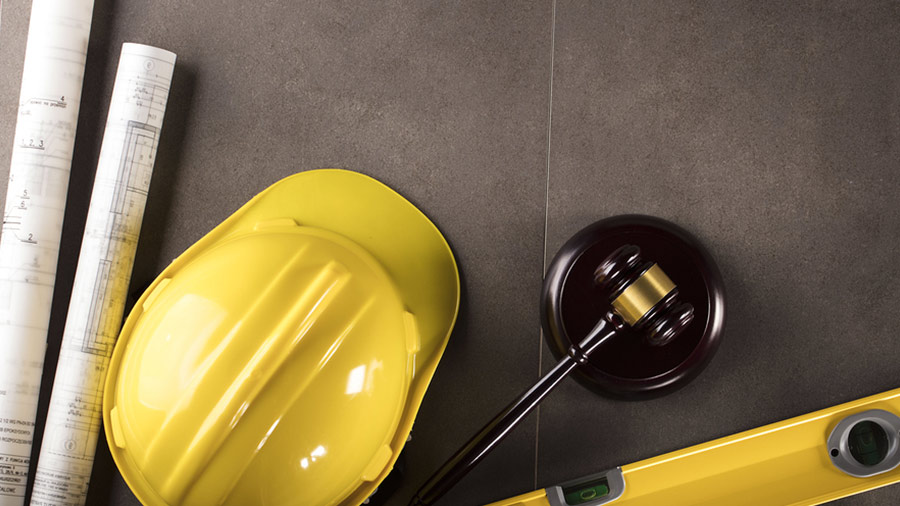 Injured workers and worker compensation are key liability issues for any business in India.
This is particularly the case for companies with large labor forces, such as information technology and business process outsourcing (IT-BPO) or industrial companies, but small businesses are also impacted by labor laws that mandate compensation for employees injured on the job.
What laws govern compensation for workplace injuries?
Compensation for workers in India varies depending on the size of the company.
If the business employees more than 20 employees, the Employees' State Insurance Act, 1948 applies. Under this act, employees and the company pay toward an insurance benefit in case of injury. When a workplace injury occurs, the injured employee is able to avail of both medical and financial support.
If the business employs less than 20 people, the company must refer to the Employee's Compensation Act, 1923 (Previously, Workmen's Compensation Act, 1923). This act outlines methods for providing compensation to employees injured on the job. The Act is particularly pertinent to small office places and small-scale manufacturing operations.
The 2017 amendment in the Employee's Compensation Act, 1923, makes it mandatory for employers/companies to inform its employees of their rights to compensation under the Act, either in writing or electronically, in a language understood by the employee. Failing to do this, the employer is liable to a penalty of INR 50,000 (US$715), which may be extended to INR 100,000 (US$1,431).
When do employers need to compensate an injured employee?
The Act requires employers to compensate an employee who has suffered an accident while performing his/her duties during work hours, resulting into
Permanent total disability,
Permanent partial disability,
Temporary disability, or
Death.
Permanent Total Disability
Permanent total disability is relevant when a worker can no longer perform any of their previous duties due to an on-the-job injury. This injury must be assessed to permanently affect the employee's ability to perform their duties.
In this case, the worker is entitled to a minimum compensation of INR 140,000 (US$2,004) or 60 percent of his/her monthly wage multiplied by a factor based on the employee's potential future earnings. The total payment can be significantly larger based on the age of the injured employee.
Permanent Partial Disability
When an employee has sustained an injury that renders them unable to perform their role at the same capacity for the rest of their career, the employee is entitled to permanent partial disablement compensation.
For partial permanent disability, compensation is dependent upon the nature of the injury and the employee's loss of earning capacity. The Act includes a schedule of possible permanent disability injuries and lists the loss of earning capacity. For example, an arm amputated at the shoulder is assessed as a 90 percent loss of earning capacity, while the loss of an entire index finger is considered a 14 percent loss of earning capacity.
In cases that the worker's injury is not included in the given schedule, employers must provide a medical doctor to perform an evaluation of the injured employee and calculate the loss of earning capacity. The compensation for the injured worker is then established based on the percent of lost earning capacity multiplied by the monthly wage multiplied by a factor based on the employee's potential future earnings.
Temporary Disability
Employees that sustain injuries that render them disabled, permanently or partially, for a temporary period are compensated through temporary disability.
In cases of temporary disability, an injured worker will be paid 25 percent of their salary every two weeks, making monthly compensation fifty percent of total earned wages. In cases of temporary injury, a medical doctor is required to examine the injured employee and determine necessary leave. A worker on temporary disability leave must undergo a physical examination twice in the month following the injury and once during the following months if they are still claiming disability.
Death
In the unfortunate case of a death, the worker's immediate dependents are entitled to compensation. The compensation payable on death is INR 120,000 (US$1,717), or half the worker's monthly wage multiplied by a factor based on the employee's potential future earnings.
In all cases, it is the employer's duty to ensure that the workers receive these medical evaluations without incurring personal expenses.
HR best practices
The Act dictates that if the employer and injured employee do not come to an agreement on compensation, the dispute must be settled in a court of law.
A court case involves testimony from the employee's family, co-workers, and workplace supervisors, and is mostly costly as well as time-consuming for both the employer and the injured employee. Such disputes often have a serious impact on morale within small businesses.
To avoid such burdens, employers must regularly audit human resource materials and policies to ensure that their business is in compliance with relevant health and safety laws.
Small offices that do not maintain India-based human resource personnel, or use documents drafted for other international offices, should consider consulting local experts to audit their human resource materials and policies. This, combined with employee training, can help ensure that businesses are able to manage workplace injuries effectively.
Editor's Note: This article was first published in July 2015 and is updated on April 24, 2019, to incorporate latest regulations.