Tripura Revises Industrial Policy, Extends Subsidies to Large Industries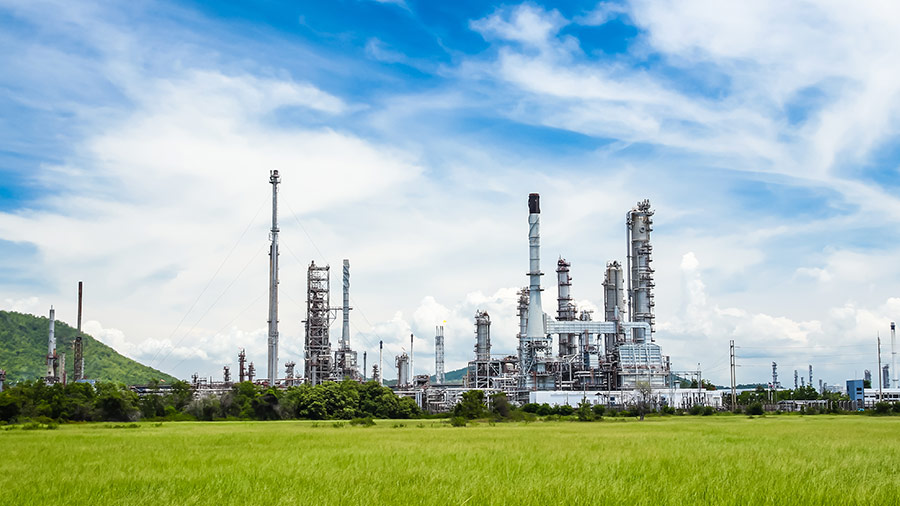 Tripura is the second largest natural rubber produces after Kerala, and has big natural gas, and oil reserves that offer a huge scope for setting up rubber and gas based industries. In this article, India Briefing lists the incentives available for setting up industries in the north-eastern state. 
In a bid to encourage investments, Tripura's state government has revised its industrial policy – expanding its subsidy and incentive packages to attract small, medium and large industries.
The modified scheme has introduced a variety of capital investment subsidies and exemption from State Goods and Services Tax (SGST). It has also introduced a new 10 percent transport and export promotion subsidy and increased support on bank loans from four to five percent.
Moreover, the state government will now pay the employees' share of the Employees Provident Fund (EPF) in the newly set up industries.
State Industrial Investment Promotion Incentives Scheme
The state government's incentives for setting up of industrial units include:
Capital investment subsidy at 30 percent on fixed capital investment subject to a ceiling of INR 60 Lakhs (US$86,742) per enterprises. For thrust sector industries, 40 percent with a ceiling of INR 70 lakhs (US$101,199) per enterprise (for investment purpose, thrust industries include rubber, bamboo, natural gas, agriculture, and horticulture products. The government offers special incentives for setting up manufacturing units that utilize these natural resources);
15 percent procurement preference to local· industrial enterprises subject to 20 percent value addition;
Industrial promotion subsidy subject to an overall ceiling of INR 60 lakhs (US$86,742) per annum;
25 percent reimbursement of power charges for five years, maximum INR 12 lakhs (US$17,348) per year;
A five percent reimbursement of interest on working capital loans for five years, maximum INR 3 lakhs (US$4,337) per annum;
Full reimbursement of standard certification charges, fees, expenses to eligible enterprises for standard certifications in 10 selected areas issued by national and inter-national bodies;
A 100 percent exemption from the payment of earnest money and security deposits;
Employment cost subsidy to the enterprises belonging to the thrust sector towards EPF and Employees' State Insurance (ESI) contribution for five years on the employment of 20 or more persons;
Subsidy on fees paid for credit guarantee of loans;
Export promotion subsidy at 10 percent on the value of export, maximum INR 20 lakhs (US$28,914) per annum; and
Subsidy for participation in fares and exhibitions for thrust sector industries only.
There are additional subsidies available for industrial enterprises that continue to operate in Tripura after five years of starting commercial production. These subsidies are available in the form of capital investment subsidy, industrial promotion subsidy, partial reimbursement of power charges, employment cost subsidy, and wage subsidy.  
Federal government incentives for industries
Micro, small, and medium enterprises (MSMEs) operating in Tripura also have access to federal government incentives under its North East Industrial Development Scheme (NEIDS), 2017:
Transport incentive of 20 percent of the unit's cost of transportation using railways and inland waterways, and 33 percent in the case of air freight for perishable items;
A three percent interest subsidy on working capital for the first five years of operations along with central capital investment incentive amounting to 30 percent of the investment in plant and machinery, with an upper limit;
Full reimbursement of insurance premium on buildings, plants, and machinery for five years;
Full reimbursement of the central GST, and federal government's share of income tax for the first five years of operations; and
Employment incentives.
In the last five years, Tripura has witnessed a significant improvement in its infrastructure, connectivity, and law and order – creating a conducive environment for setting up industries.
In 2008, the government built a meter gauge (narrow gauge railways) connecting the capital city of Agartala with neighboring states. Eight years later, the meter gauge was converted into broad gauge – improving Agartala's connectivity with major cities such as Kolkata, Delhi, and Bengaluru.
The upcoming bridge across the river Feni that divides India and Bangladesh will open up more connectivity options through Bangladesh. Once complete, the bridge will connect Tripura and other landlocked northeastern states to Bangladesh's seaport at Chittagong and river port at Ashuganj, enabling potential exploration of south Asian market.
The state government has also initiated the process for building Agartala-Sabroom highway that will connect the southern part of the state to the capital city of Agartala via four-lane highway.
In terms of industrial infrastructure, the state has six running industrial estates, one each at Arundhutinagar, Badarghat, Dhwajanagar, Dhukli, Dharmanagar, and Kumarghat. Aside from these, there is one infrastructure development center at Dewanpassa, one export promotion industrial park, one food processing technology park, and growth center at Bodhjungnagar.
The industrial centers are located in Udaipur in south Tripura, Kailashahar in the north and one at Agartala.
The development of these industrial centers along with the government support has opened up new avenues for investments in Tripura. Since 1978, the number of registered industrial units in the state have increased from 703 to 4870, as per 2017 estimates.