India's Policy on Renaming States, Cities: Orissa is now Odisha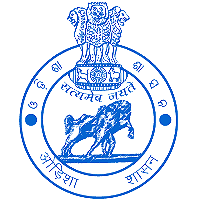 By Chris Devonshire-Ellis
Oct. 26 – The State of Orissa is now legally to be known as  Odisha following a ruling by the Indian Union Cabinet. The regional language, previously known as Oriya, will now be called Odia.
The move follows prolonged lobbying by the BJP Party, long bent on correcting misnamed cities and states. The confusion arises partly due to the phonetic and dialect differences in pronouncing the English version and the local language version with the BJP determined to revert all names to the ones used locally. Hence Bombay became Mumbai, Madras became Chennai and Calcutta became Kolkata.
The BJP have a tendency only to look back to certain periods of history suiting their own views. Orissa, in the east of India, was adopted as state name when it entered the Indian Union in 1950. However, in the local language, the name was pronounced slightly differently, as "Udisa." There are also some phonetic issues with certain clarity of English letters, and rather similar to Japanese pronunciations of the letters r and l with the use of English becoming awkward for some.
The BJP have based their name change on 15th century records which refers to the "land of the Oriya people as being named Udisa or Odisa." However, in Tantric literature it is referred to as Udisantha, while the ancient poet Sarala Das mentions the land as being called "Odra Rastra."
Gajapati Kapileswaradeva, who lived between 1435 and 1467, referred to it as "Odisa Rajya" in his carvings on the temple walls at Jagannath. The renaming of Orissa, or Udisa as "Odisha" itself is inaccurate – it still doesn't adequately capture the actual pronunciation of the ancient name. It's political meddling in etymology for the sake of it.
Much of the renaming of Indian cities has taken place to do away with names associated with the British Raj, with many names of streets, buildings or markets being reinvented as "pure Indian." While one can see the sense in renaming the Prince of Wales Museum in Bombay to an ethnically acceptable Indian one, it is now officially known as the "Chhatrapati Shivaji Maharaj Sastu Sangrahalaya."
While there's a certain splendid length to the new title, it however totally unpronounceable to anyone not Indian, and bears no relation in any event to what it actually is. So although impressive signage outside displays the new name, it still is "formerly known as the Prince of Wales Museum" written in large letters underneath for the benefit of everyone else. Indeed, most native Indians still refer to it as the Prince of Wales Museum.
The museum's website address, which is currently under construction is named www.bombaymuseum.org despite the fact Bombay was renamed Mumbai in 1995.
The same is true of Calcutta and Madras. Most Indians still refer to them by these titles, and will often use both new and old names. There are other, recent silly changes. The well known city of Bangalore, the country's IT capital, was renamed officially as Bengaluru two years ago, again to "politically correct" a mispronunciation. Yet everyone still refers to the city as Bangalore. What was the point?
Other changes in cities have included renaming Trivandrum as Thiruvananthapuram and the old French colonial outpost of Pondicherry as Puducherry. While the political and cultural reasons for doing so may be ethnically sound, the actual common sense aspect in renaming areas already well-known internationally in one form does not seem to be taken into account.
Neither Hindi or Devanagari are under threat as aspects of spoken or written Indian culture. As India moves more prominently onto an international stage, this meddling in domestic culture over names that are used and recognized globally ought to come to an end. It's unnecessary, wasteful, increasingly politicized, and hinders potential regional development by creating global linguistic confusion.
---
About Us
India Briefing is published by Asia Briefing, a subsidiary of Dezan Shira & Associates. We produce material for foreign investors throughout Eurasia, including ASEAN, China, Indonesia, Russia, the Silk Road, & Vietnam. For editorial matters please contact us here and for a complimentary subscription to our products, please click here.
Dezan Shira & Associates provide business intelligence, due diligence, legal, tax and advisory services throughout India and the Asian region. We maintain offices in Delhi and Mumbai and throughout China, South-East Asia, India, and Russia. For assistance with India investment issues or into Asia overall, please contact us at india@dezshira.com or visit us at www.dezshira.com.