E-commerce in India: Market Trends and Regulations
By Vasundhara Rastogi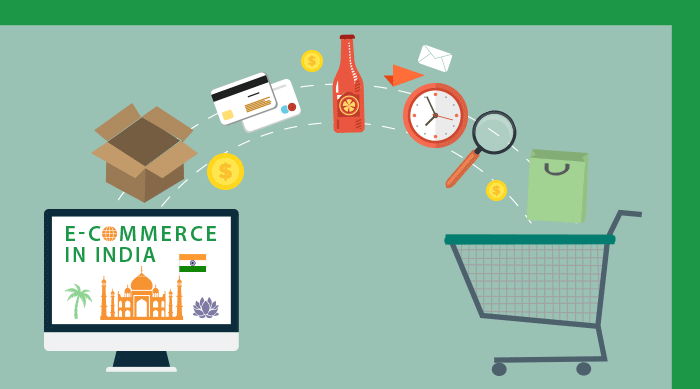 India's e-commerce market is growing exponentially.
The latest data presented by the software industry body NASSCOM shows that India's online market share grew at the rate of 19 percent last year and will touch an estimated US$33 billion in 2017.
In this article, we discuss some of the major drivers shaping the momentum in favor of e-commerce in India, as well as key legal and regulatory considerations for online businesses.
India's growing e-commerce space
Significant improvements in technology and the rapid pace of growth in the digital payments sector over the last three years have increased the number of Indians buying online.  
In 2016 alone, over 69 million Indians bought their apparels and accessories, books, mobiles, laptops, and other electronic items online.
By 2020, this number is expected to rise to over 175 million – owing to the technology transformation led by the rise in the use of smartphones and tablets, and improved access to the low-cost internet.
The boost in popularity of online sales platforms and low investment risks present immense opportunities for traditional retailers. Leading players in the fashion retail industry like H&M and Zara are already looking at e-commerce as an additional channel for sales and consumer reach.
While online sales are a key strategy for businesses to expand their consumer base, the following market trends and issues must be borne in mind while considering India's e-commerce industry.

RELATED: Pre-Investment, Market Entry Strategy Advisory
E-commerce performance across India's regional markets
In terms of total sales and revenue, tier-I cities such as Delhi, Mumbai, Bangalore, and Kolkata are leading markets for online sellers: eight out of every 10 orders come from these cities.
Delhi NCR, for example, is the largest online purchasing city – making one-third of the country's total online purchases, followed by a distant Mumbai.
At the same time, 75 percent of India's population resides in non-metropolitan cities, the market scope for which cannot be ignored.
Moreover, these rural towns and lower tier cities are fast emerging as promising markets for online retail – driven by rising disposable incomes, access to the internet, smartphone usage, and an aspirational and young population influenced by global consumer trends.  
Conscious of these market trends, online retailers are already adopting strategies to diversify their consumer base. These include reaching out to customers in their native languages, attractive discounts, and cash back offers, and implementing loyalty programs to retain existing consumers.
Nevertheless, even as maximizing their consumer base is important, it is essential that online retailers address demands specific to tier I cities to maintain growth momentum. These include working out advanced and faster delivery options, better personalization of products, smoother check-out processes, and a better user experience overall.

RELATED: Chinese Investment into Digital India Confirms Key Market Dynamics
Payment preferences in India
India is predominantly a cash economy. Despite government-led initiatives such as Digital India, Jan Dhan Yojana-Aadhaar-Mobile (JAM) scheme, and demonetization, which were in part geared to encourage a less-cash economy, much of India continues to prefer dealing in cash.
Further, while Delhi, Mumbai, Bangalore, Hyderabad, and Kolkata have shown an increase in digital payments – lower tier cities are yet to shift their payment preferences. Overall, 60 percent of the total e-commerce payments in India are still made using the cash-on-delivery (COD) option.
Even as the reluctance to go cashless remains, India's digital payments infrastructure is evolving to address the security, convenience, and accessibility concerns of Indian users. This is evident in the proliferation of startups in India's financial technology sector: more than 600 new enterprises have emerged in the field of lending, payments, insurance, and trading.
In addition, global technology giants such as Google and Whatsapp are in deliberations with the Indian government to integrate their highly secured digital payment services with the Unified Payments Interface (UPI). Adoption of UPI-based payments by these high-tech companies will significantly improve digital payments security and boost its demand in India.

RELATED: Foreign Investment in Indian Retail: Challenges and Opportunities
Regulatory landscape for e-commerce firms in India
In India, legal issues and compliance related to e-commerce vary as per different business models. To start an e-commerce business, companies must pay attention to  the following legal and regulatory matters:
Business license for online firms
Online businesses in India must obtain relevant licenses and registration from federal and state government authorities before they establish their online presence. Some of the important licenses include:
Tax registration;
Sole proprietorship registration;
Shops and Establishment registration;
Registration under social security legislation; and
Partnership registration, if applicable.
Different e-commerce services require different licenses and registration in India. Therefore, it is advisable for online businesses to seek professional support or outsource their legal obligations to a third party.
Intellectual property
Since e-commerce platforms constantly generate valuable intellectual property (IP) in the form of updated technology, branding, design, software, and other material – it is absolutely essential for such entities to understand their IP rights and ownership status, and stay abreast of the latest regulatory changes.
IP violations are a common concern for e-commerce businesses as it is difficult to monitor violations globally.
To protect online businesses against anonymous IP infringers, Indian law allows companies to seek 'John Doe' orders.  This provision allows a company to protect its possible IP loss due to copying and publishing, against an unknown person.
Further, India has an established 'cyber cell' under its police department to tackle issues related to cyber security. Matters such as hacking, virus dissemination, software piracy, credit card fraud, and phishing can be registered under this cell.

RELATED: IPR in India: Laws and Procedures for Registration
Online data protection
Online sales require an exchange of personal data from the buyer to the seller, and so it becomes very important for businesses to pay attention to the country's relevant privacy and data protection laws.
The use of personal information on the web in India is governed by the Information Technology (IT) Act of 2000, while other aspects of online businesses are covered under laws such as the Payment and Settlement Systems Act of 2007 and the Consumer Protection Act of 1986.
The IT Act imposes legal obligations on entities operating online to have a defined privacy policy, maintain reasonable security practices and procedures, and obtain specific consent from its website users regarding the use of their personal data – before making any disclosure. Further, online platforms need to provide an option to their users regarding nondisclosure of personal information shared. 

RELATED: e-Commerce in Asia
FDI regulations for e-commerce
In India, foreign direct investment (FDI) rules for e-commerce is complicated: up to 100 percent under the automatic route is permitted in Business to Business (B2B) firms but FDI in Business to Consumer (B2C) e-commerce firms is permitted only under certain circumstances. This has resulted in innovative and complex e-commerce models to overcome the restrictions.
A 'marketplace' (B2C) model implies that the entity is only a facilitator and cannot hold inventory that it sells, as is the case under 'inventory based' (B2B) model.
Additionally, certain conditions apply:
(i) Companies must not have more than one vendor account for more than 25 percent of sales on their marketplace; and
(ii) Companies must not directly or indirectly influence the sale price of goods being sold.
About Us
India Briefing is published by Asia Briefing, a subsidiary of Dezan Shira & Associates. We produce material for foreign investors throughout Eurasia, including ASEAN, China, Indonesia, Russia, the Silk Road, & Vietnam. For editorial matters please contact us here and for a complimentary subscription to our products, please click here.
Dezan Shira & Associates provide business intelligence, due diligence, legal, tax and advisory services throughout India and the Asian region. We maintain offices in Delhi and Mumbai and throughout China, South-East Asia, India, and Russia. For assistance with India investment issues or into Asia overall, please contact us at india@dezshira.com or visit us at www.dezshira.com.
Related Reading:
Dezan Shira & Associates is a pan-Asia, multi-disciplinary professional services firm, providing legal, tax and operational advisory to international corporate investors. Operational throughout China, ASEAN and India, our mission is to guide foreign companies through Asia's complex regulatory environment and assist them with all aspects of establishing, maintaining and growing their business operations in the region. This brochure provides an overview of the services and expertise Dezan Shira & Associates can provide.
---

The third edition of Tax, Accounting and Audit in India is updated for 2017, and provides an overview of the fundamentals of India's tax, accounting, and audit regime. The guide also includes a detailed introduction of the Goods and Services Tax (GST) that was launched on July 1, 2017, representing the complete transformation of India's indirect taxation structure. 
---

In this issue of India Briefing Magazine, we discuss payroll processing and reporting in India, and the various regulations and tax norms that impact salary and wage computation. Further, we explain India's complex social security system and gratuity law, and how it applies to companies. Finally, we describe the importance of IT infrastructure, compliance, and confidentiality when processing payroll in India.